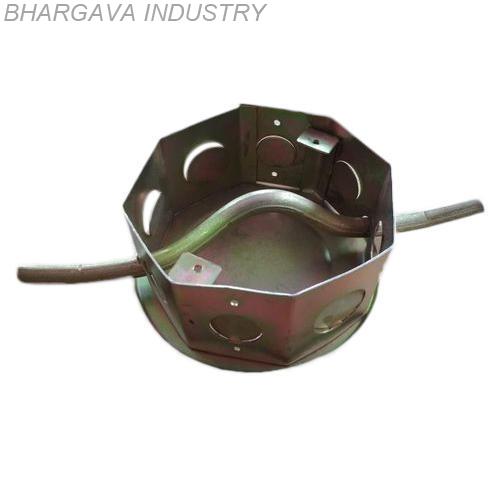 Electrical switch boxes are available in various types, sizes, and materials. Selecting the right switch box to do the right job can be confusing sometimes. Don't worry; this tutorial will brush up your knowledge about the different types of metal electrical boxes that are used in construction projects.
These are the different types of metal electric boxes that you may need for your next construction project:
Gangable,
Stamped or Drawn Steel
Tabbed or Welded (non-gangable)
Gangable Switch Box
You must invest in quality galvanized iron switch boxes from reputed GI modular box manufactures. A gangable switch box has removable sides for allowing this single box to expand into two-gang, three-gang, or four-gang boxes for holding various devices.
These electrical boxes are differentiated by their removable sides that have one screw at one end and another on the other end. Plus, a tab further interlocks its removable sides using the box. The screw orientation and interlocking tab go from the box's left side to its right side. To be precise, the screw will be on both sides – top and bottom – of the box.
The gangable "new work" modular boxes feature holes on the side panels at the box's rear. These holes are for nailing the box into a wooden stud, in case it's used as a single box. However, these boxes even come with a bracket or tab fixed to its one side for fastening it to the wood stud. It can be done for both single and multiple gang box configurations.
Drawn Steel Box
The drawn steel box is sort of a utility box, which is termed as a "Handy Box." This type of modular box is used for outlets, switches, or small junction boxes. The body of this electric modular box is made from one unit of cold stamped or drawn steel. But this modular box cannot be ganged. These modular boxes are actually intended to be used in exposed construction. These are majorly surface mounted and often used with a conduit.
Welded or Tabbed Switch Box
Welded or Tabbed switch boxes may look similar to the gangable boxes but these are not. These non-gangable modular switch boxes are made out of flat steel plates with interlocking tabs and feature spot welds for holding them together firmly. Unlike gangable boxes, these non-gangable modular boxes cannot be separated, as they are formed uniformly. You can get these non-gangable boxes in single, double, and triple box sizes depending on the requirement.
There are two holes at the rear of these boxes for nailing them onto the wooden stud. Sometimes these boxes are available with a bracket or tab for attaching one of it to the wood stud, usually when these are in single or multiple configurations.
With the availability of many modular boxes for new electrical construction projects, it is quite difficult to find the right one. But with the right knowledge and understanding of these electric boxes, you can easily identify them and buy the right one for your needs.