Top Benefits Of Powder-coated Fan Boxes
Posted by Admin on October, 01, 2020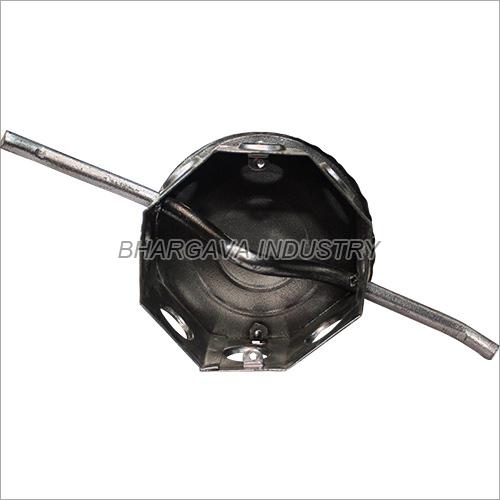 We are surrounded by electrical machines starting from calculator to laptop and from fan to Television. Ceiling Fan has become a necessity for our daily living. Due to high-temperature Ceiling fan is necessary for every house. Ceiling fans are hanged with the help of powder-coated fan boxes. A ceiling fan box is used to accommodate electrical connections and properly support fixtures. These ceiling fan boxes are critical electrical components composed of plastic and metal boxes. Plastic and Stainless steel boxes are commonly available at hardware stores.
These Powder coated fan boxes are available in various shapes and sizes. Using metal conduit for running the electrical box then a metal box is required. Powder-coated Fan boxes are installed to provide support to the ceiling fans and allows the current to flow flawlessly. Here are some of the benefits of the Fan box as:

Corrosion Resistant
The life span of Powder-coated fan boxes is higher than any other material. Manufacturers are using the latest technologies and raw materials to produce corrosion-free fan boxes. These fan boxes are of high-quality and are available at reasonable prices.

Easy to install
Fan Boxes are easy to install and are available as of press-fit or with the traditional method of fitting with drilling. These Fan boxes are easy to fit with great product design and reliable quality. Easy installation will not increase the cost of fitting training and thus they are also available at reasonable rates.

Classy design
Fan boxes once installed into the ceiling and it is not visible. But it is available in multiple designs as per the customer's requirements. Multiple designs help to look-alike ceiling and thus it will not destroy the look of the room.

Rigid Construction
Fan Boxes are made up of various materials and plastic polymers processed in molding machines. The design offers secure attachment to the ceiling allowing it to bear high gravity pressure.

Well designed
Powder-coated fan boxes are well designed and also manufactured as per the needs of the customers. Fan boxes have a flawless finish to adjust according to the requirements of the place.

Durability
Powder-coated fan boxes are durable and can be easily fitted anywhere in the house, office, or any other commercial places. Due to its characteristics, these are high in demand than any other traditional steel tongs which are quite dangerous and risk of falling.

Cost-effective
These fan boxes are available at cost-effective prices and are supporting great electrical equipment. Fan boxes are cost-effective and will not increase the cost of equipment. These are available in various shapes with the same cost.

Colorful Fan Boxes are made of heavy gauge steel and powder coated to prevent rusting. They are used to hang ceiling fans and are available at budget-friendly prices. To install ceiling fans for your home, office, auditorium, cinema halls, etc you can order such powder coated fan boxes from authenticated suppliers or manufacturers at affordable prices. Before ordering you need to keep in mind the benefits of fan boxes and these are customized as per your requirements.
This entry was posted on October, 01, 2020 at 10 : 01 am and is filed under GI Fan Box. You can follow any responses to this entry through the RSS 2.0 feed. You can leave a response from your own site.